Create a Future of Possibilities for Less Than $0.50 cents
Books are critical, but scarce, for kids in need—and the consequences of that scarcity are significant. A lack of access to books is one of the greatest contributors to educational inequality in the United States,[1] and poor educational outcomes are tied to future poverty, unemployment, and illness.[2] Yet the reality is that schools are so drastically underfunded[3] that, in some cases, having a library at all is seen as innovative.[4] We are going to lose an entire generation of kids to something seemingly as simple as a lack of resources.
But–
First Book has 8 million new, high-quality, contemporary, relevant books that are ready for distribution—for only the cost of shipping—RIGHT NOW. That's between $0.33 and $1.00 per book. However, First Book exclusively serves classrooms and programs in low-income communities, and that is still out of their reach. 
So we are extending the opportunity to fund shipping to anyone who would like to get books to kids in need. For less than 50 cents per book, you can create a future of possibilities.
We're hard at work to make sure educators get the books they urgently need, but we still have millions of books packed and ready to ship today, if you can help.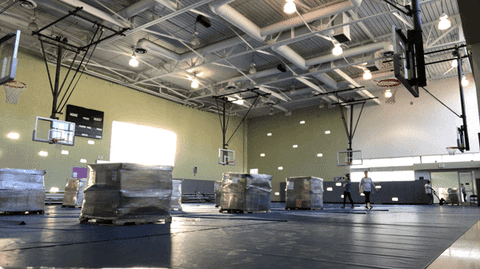 First Book believes that all kids deserve have access to a quality education filled with books and resources, no matter where they are from. We hope you do, too.
If you represent an company or organization that can help fund sending these book shipments to the educators we serve, please contact First Book at (866) READ-NOW to express your support.
If you are an individual who would like to make an individual donation, CLICK HERE to make a gift that will help ship books to the First Book community of educators.
---
[1] Susan B. Neuman, Naomi Moland. "Book Deserts." Urban Education, 2016. DOI: 10.1177/0042085916654525
[2] Source: Susan B. Neuman, Naomi Moland. "Book Deserts," Urban Education; 2016. DOI: 10.1177/0042085916654525
[3] Leachman, Michael and Figueroa, Eric. "K-12 School Funding Up in Most 2018 Teacher-Protest States, But Still Well Below Decade Ago." Center on Budget and Policy Priorities, March 2019.
[4] First Book Research & Insights, 2019.