May is Asian-American Pacific Islander Heritage Month – a time to celebrate the rich culture and history of Asian-Americans and Pacific Islanders. Here at First Book, we celebrate this time the way we celebrate most things – with stories!
We often cite Rudine Sims Bishop's essay that states that literature creates a window to the worlds of people different from the reader, as well as a mirror to reflect the reader's own world. Many of the educators First Book serves feel that mirror books are especially important to a child as they develop ways to self-identify.
Being of Pacific Islander descent myself, I can tell you from personal experience just how much Bishop's findings and our educators' feelings ring true. As a child, I gravitated toward picking up stories featuring characters who, like me, had dark hair – like American Girl Samantha, or Lila from the Sweet Valley High series. At the time, these were the stories in which I could find any semblance of a mirror, but they weren't enough to help me celebrate who I was, or make me feel included in the culture in which I was growing up.
Today, readers, writers, and educators cry out for the need for diverse books. Publishers are listening and responding with books that feature more diverse content.
Here are a few books I wish were available to me as a child:
Cora Cooks Pancit by Kristi Valiant
Cora loves being in the kitchen. When her older sisters and brother head out, Cora finally gets the chance to be Mama's assistant chef. And of all the delicious Filipino dishes that dance through Cora's head, she and Mama decide to make pancit, her favorite noodle dish. With Mama's help, Cora does the grown-up jobs like shredding the chicken and soaking the noodles. This book includes a recipe for pancit!
Recommended for readers ages 4-9.

Dumpling Dreams: How Joyce Chen Brought the Dumpling from Beijing to Cambridge by Carrie Clickard
Delectable rhymes tell the story of how Joyce Chen, a girl born in Communist China, immigrated to the United States and popularized Chinese cooking.
Recommended for readers ages 4-9.
Jasmine Toguchi #3: Jasmine Toguchi, Drummer Girl by Debbi Michiko Florence
It's talent show time at school and eight-year-old Jasmine Toguchi is excited to show her stuff. But as she thinks about her strengths—tree-climbing, mochi-making, collage—none of them feel quite right to perform on stage. When Jasmine's mom introduces her to the taiko, a traditional Japanese drum, Jasmine finally finds an activity that feels just right. But will she be good enough at taiko in time to beat Maggie Milsap?
Recommended for readers ages 7-12.
Chef Roy Choi and the Street Food Remix by Jacqueline Briggs Martin
Sohn maash is the flavors in our fingertips. It is the love and cooking talent that Korean mothers and grandmothers mix into their handmade foods. For Chef Roy Choi, food means love. It also means culture, not only of Korea, where he was born, but the many cultures that make up the streets of Los Angeles, where he was raised.
Recommended for readers ages 7-12.
A Different Pond by Bao Phi
Acclaimed poet Bao Phi delivers a powerful, honest glimpse into a relationship between father and son and between cultures, old and new. A Different Pond is an unforgettable story about a simple event—a long-ago fishing trip. Between hope-filled casts, Bao's father told him about a different pond in their homeland of Vietnam. Together with graphic novelist Thi Bui's striking, evocative art, Phi's expertly crafted prose reflects an immigrant family making its way in a new home while honoring its bonds to the past.
Recommended for readers ages 7-9.
The Night Diary by Veera Hiranandani
A poignant, personal, and hopeful tale of India's partition and of twelve-year-old Nisha, half-Muslim and half-Hindu, and her journey to find a new home in a divided country. Told through Nisha's letters to her mother, The Night Diary is a heartfelt story of one girl's search for home, for her own identity, and for a hopeful future.
Recommended for readers ages 7-9.
Momotaro Xander and the Lost Island of Monsters by Margaret Dilloway
Based on the Japanese myth of peach boy comes the story of twelve-year-old Xander, who discovers and learns to use the fantastic powers that are his birthright in order to save his father.
Recommended for readers ages 7-12.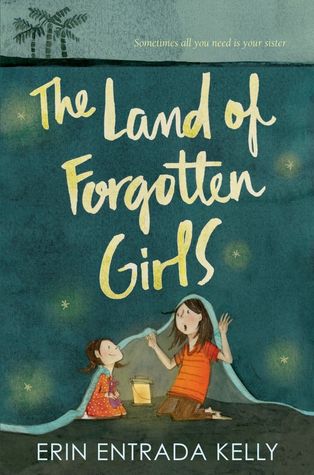 The Land of Forgotten Girls by Erin Entrada Kelly
Abandoned by their father and living in poverty with their heartless stepmother in Louisiana, two sisters from the Philippines, twelve-year-old Sol and six-year-old Ming, learn the true meaning of family.
Recommended for readers ages 7-12.
In recent years we've seen an increase in representative content to reflect the many different experiences of our diverse culture, and we at First Book created the Stories for All Project™ to help provide those diverse & inclusive titles to children in need.
While books like those I grew up with will always have a special place in my heart, I'm glad the times have changed. We now have stories to help every reader see and celebrate many different cultures, no matter their background or the month of the year it is.
###
Find more titles celebrating Asian-American and Pacific Islander heritage here.
Find more diverse and inclusive books in the First Book Marketplace's Stories for All collection.